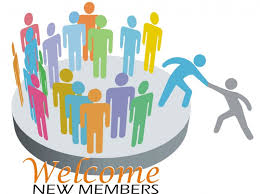 As a Brooklyn Chamber of Commerce member you have access to many tools and benefits to help promote and grow your business.  Why not SHARE those benefits with other businesses?
We have a goal this year to increase our membership and participation within the Brooklyn Chamber.  We can do this, but only with your help!
For every business that you refer us to that signs up to be a new member with the Brooklyn Chamber of Commerce, you will receive one complimentary monthly luncheon that the Chamber hosts!
On behalf of the Brooklyn Chamber of Commerce Board of Directors, I would like to thank you in advance for helping us reach our goals for 2017 and if there are any goals that we can help you reach this year, let us know!  We're here to help!