Each month, the Brooklyn Chamber of Commerce chooses a different member to be the "Spotlight" for that month.  That member submits an article highlighting themselves and their business and what they provide to the Brooklyn community.  If you would be interested in being featured in an upcoming month, please let us know.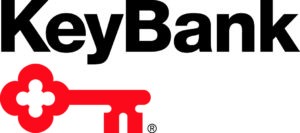 I am proud to work for Key and to be a part of the Key family. I have been with Key Bank for 12 years. Key Banks roots traces back 190 years. Key Bank is based in Cleveland, OH, and is one of the nation's largest bank-based financial services companies.
In my time with Key Bank I have been able to volunteer in many ways, Key Bank can help communities support positive growth, and it's been great to see that spirit spread throughout. At Key Bank being part of a community means working to make it better. Key Bank has a deep commitment to the communities where we work and live. We focus our philanthropy, sponsorships and outreach to build up communities throughout the country. You may see us volunteering around town on Neighbors Day. Each year on Neighbors Make the Difference Day, thousands of KeyBank volunteers join projects that help our neighborhoods thrive.
At Key Bank we are dedicated to our clients and your path to growth starts here. These days, we're able to handle so many financial transactions without ever making a visit to the bank. But there are a number of great reasons to stop in at a nearby branch. Many can even save you money. Forget about the destination, let's talk about the journey. We'll make sure you're starting in the right place, taking the right actions, and forming good financial habits along the way. Create a budget, save for retirement, and get alerts on changes to your account – all in real time. HelloWallet gives you personalized guidance for more confident financial decisions.
Let's take the first step towards financial wellness today. Please call or email me I am so excited to join you on the path to financial wellness.
Sarah D. Vavzincak
Licensed Branch Manager
216-502-4643
4269 Fulton Rd Cleveland OH 44144
Sarah_D_Vavzincak@keybank.com