Each month, the Brooklyn Chamber of Commerce chooses a different member to be the "Spotlight" for that month.  That member submits an article highlighting themselves and their business and what they provide to the Brooklyn community.  If you would be interested in being featured in an upcoming month, please let us know. 
Below is the Member Spotlight for September…Horizon Education Centers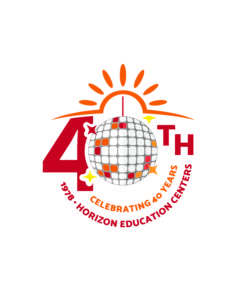 Horizon Education Centers –Celebrating 40 years in Business
Horizon Education Centers is a leader in quality early care and education, preparing children and families for life for 40 years.  Horizon is a mission driven nonprofit making sure all families have access to high quality program regardless of income or where they live.  Our newest facility under the direction of Louise Reuter is Old Brooklyn Center located at 4142 Pearl Road which opened in 2016.
We are proud to be one of Cleveland's top-rated programs.  All eight of Horizon Education Centers are rated high quality under Ohio's Step Up To Quality Rating System. This rating ensures that your child will experience:  qualified teachers, proven curriculum, family engagement, developmental screenings and electronic access to your child's individual learning.
Horizon offers programming for child 18 months to 12 years of age. The Old Brooklyn Center has scholarship programs for free high-quality full day preschool for families that qualify.  Along with preschool, Horizon offers high quality Kindergarten Readiness curriculum and instruction and the best early care and afterschool educational programs offered in Cleveland.
Horizon understands that your choice of child/afterschool care is very personal and an important decision. Horizon takes safety and security as our #1 priority.  When you leave your child at our Old Brooklyn Center you will have peace of mind that your child is safely learning, having fun and making new friends.
Horizon has formed partnerships and collaborations that have flourished with Cleveland Metropolitan School District (CMSD), Pre4Cle, Universal Pre-Kindergarten (UPK), Ohio City Community Development Corporation, PNC Bank, Starting Point, Art House, Music Settlement, Cleveland Public Library and the Cleveland Food Pantry.  These programs focus on Horizon's core mission, and bring in many other organizations in a united effort for children and youth.  We thank all our supporters and funders for their faith and investment in Horizon.  We also appreciate the thousands of parents that choose us for their children; there is no stronger endorsement.
Horizon Education Centers offer New Enrollment Bonus for all new families – $100 Tuition Credit or $50 Visa Gift Card – once you have completed 10 days of enrollment with Horizon.  Old Brooklyn is open Monday through Friday from 6 am to 6:30 pm for care and education.  For more information please give our center a call at 216-930-KIDS (5437).  Please visit our website at www.HorizonOhio.org and schedule a tour at Horizon Education Centers Old Brooklyn.
Opening Spring of 2019, Horizon Educations Center 9th Center "Triskett Station" located at 13700 Triskett Road, Cleveland.