Each month, the Brooklyn Chamber of Commerce chooses a different member to be the "Spotlight" for that month.  That member submits an article highlighting themselves and their business and what they provide to the Brooklyn community.  If you would be interested in being featured in an upcoming month, please let us know. 
Below is the Member Spotlight for January…Brooklyn City Schools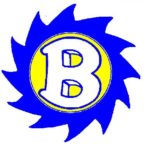 The Brooklyn City Schools serves approximately 1,381 students in grades PreK through 12. The District is comprised of two facilities, Brooklyn School that accommodates grades PreK through 7 and Brooklyn High School, which serves Grades 8 through 12. Our District places an elevated degree of importance on ensuring that all students have the opportunity to reach their potential inside and outside of the classroom. The Brooklyn City Schools is also dedicated to maintaining a strong, meaningful relationship with community stakeholders such as the City of Brooklyn and the Brooklyn Chamber of Commerce.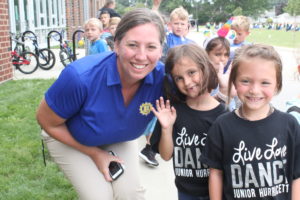 The vision of the Brooklyn City Schools is to be the school district of choice where academic success is fostered by community collaboration and diverse educational opportunities.  The District strongly believes that all students deserve an environment that appreciates, welcomes and respects diversity. A recent, community-based strategic planning effort revealed that the five areas of focus for the District moving forward would include emphasis in Teaching and Learning, Safety and Discipline, School Community Pride, Finance and Facilities and Communications. The Brooklyn City Schools believes that this requisite level of planning ensures the best long-term success for academics, co-curricular opportunities, facilities, finance and overall District operations.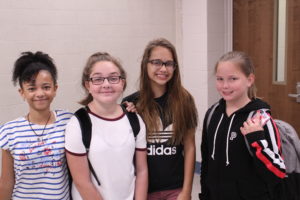 In characterizing the overall educational value that the Brooklyn City Schools provides, the District looks to several key areas of importance. The top priority of our District is to provide the highest quality educational experience for our students as possible. Though the Brooklyn City Schools maintains high standards in the classroom, our intent is to prepare students for success beyond their respective futures as well. One measure of success is statewide standardized testing as developed and implemented by the Ohio Department of Education through its statewide report card. Over the last three years, the Brooklyn City Schools have made considerable gains on these tests, including improving its Performance Index and Indicators Met score, which measures overall student achievement. Major gains were made by students in our District during the last year in Gap Closing, a metric which summarizes gains made in meeting the performance expectations for all students in English Language Arts and Mathematics. Finally, Brooklyn City Schools improved on this past year's report card in Graduation Rate percentages.
More importantly, the Brooklyn City Schools values educational achievement that goes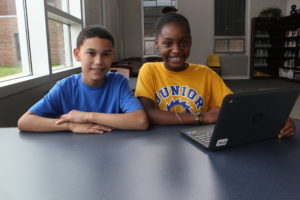 beyond the state report cards.  A prime example is the Class of 2018, which earned over $300,000 in college scholarships and over 340 academic credits from local colleges and universities.  Our students have also received national recognition for academic achievement, with ten National Art Honors Society Inductees and fifteen members of the National Honors Society.  Through the Polaris Career Center students can pursue a wide variety of career paths.  Educational achievement also occurs outside of the classroom through various athletic and co-curricular opportunities.  The Hurricanes hockey team celebrated back-to-back GCHSHL Blue south Division hockey championships while three student-athletes were OHSAA State Qualifiers in 2018.  An impressive twenty-five percent of the High School student body participated in last year's Spring Musical, while the marching band boasts over one-hundred participants.
Overall, our students have demonstrated success through the many learning opportunities offered by the Brooklyn City Schools. Thank you to the Chamber of Commerce and the entire Brooklyn community, for your continued support.
Please contact our Board of Education Office at 216-485-8100 if you are a Brooklyn resident and interested in enrolling your child in our high quality schools.