Congratulations to Ferrous Metal Processing and U.S. Shuai Chiao Kung Fu Academy West, on being awarded the 2015 Members of the Year!  The awards were presented at our Holiday Social on November 12th.  Be sure to congratulate these members the next time you see them!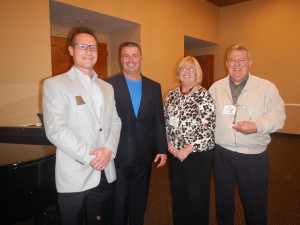 Large Business
Ferrous Metal Processing
Ferrous Metal Processing was one of the Chamber's founding members, back in 2002, and has been active ever since.  Ed Gonzalez, President of Ferrous Metal Processing, has supported the Chamber's events through sponsorships and raffle donations.  In 2015, Ferrous was a large contributor to the Brooklyn Cares program, which helps Brooklyn families in need.  They also gave a large donation to the City of Brooklyn's Fall Fest event.  The Brooklyn Chamber and community are lucky to have such a supportive business in the area!
Ferrous Metal Processing is a fully equipped hot rolled toll processor and cold rolled converter.  They have been in business since 1983, growing into the Midwest's leading toll processor. The Brooklyn facility provides world-class pickling, slitting, leveling, annealing, cold rolling and temper passing.   They are located at 11103 Memphis Ave.  Ferrous can be reached at (216)671-6161 or info@ferrousmetalprocessing.com.   You can also visit their website at http://www.ferrousmetalprocessing.com/.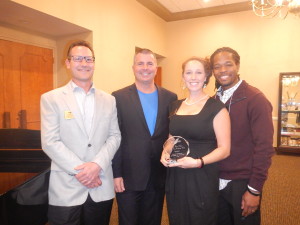 Small Business
U.S. Shuai Chiao Kung Fu Academy West
U.S. Shuai Chiao Kung Fu Academy West has been an active Chamber member since their business opened in 2011.  Jessica and Daniel Cliff, owners of the school, have both served on our Board of Directors.  Jessica, a current Board member, has spent countless hours volunteering time at our events and participating in our Picnic in the Park planning committee.  She has also been an integral part of retaining and growing our membership.  Both Jessica and Daniel have been very supportive of the Brooklyn and surrounding Cleveland area.  They have held several fundraisers at the school to help families in need, such as food drives and car washes.  They truly care about the students, their families, and the community!  Jessica and Daniel have been extremely supportive of the Chamber's mission and in making our events a success.  They are a true asset for both the Chamber and the Brooklyn community!
U.S. Shuai Chiao Kung Fu Academy West is a family owned business and has been located at 6775 Memphis Ave in Brooklyn since 2011. They offer a fun, safe environment for children as young as 3 and offer a variety of classes for all ages.  Students at the school learn self-defense, self-discipline, self-control, focus, and concentration (just to name a few!).  U.S. Shuai Chiao Kung Fu Academy West encourages all students to take advantage of other programs available to them, such as the student referral program, pizza parties, sleepovers, snow tubing, and cook outs.  They can be reached at (216)351-3222 or kungfuacademywest@hotmail.com.   You can also visit their website at http://kungfuacademywest.com/SocialSite/home.