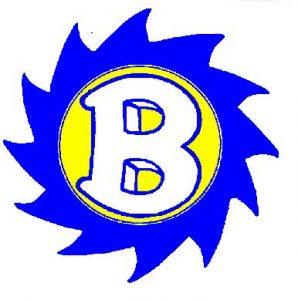 Dear Brooklyn Hurricane Supporter,
The Brooklyn City Schools have a proud tradition of providing a high quality education to the public school students of Brooklyn for a long time. The tradition continues today with an ever-improving state report card, and with extensive student opportunities. It is the reason why we tell the public "Brooklyn offers big school opportunities in a small school setting."
Part of our great setting is our facilities including Brooklyn Stadium and baseball field on Hurricane Alley as well as our competition gymnasium at BHS. These facilities are visited by thousands of people each year because of athletic contests, competitions and other events held. Brooklyn is entering the Chagrin Valley Conference this year, so our venues will be visited by patrons from across northeast Ohio.
We invite you as a business in the Brooklyn area to advertise in our athletic venues to take advantage of a great networking opportunity. Not only will you be getting some quality advertising to thousands of patrons throughout the year, but you will be supporting the hundreds of Brooklyn Hurricane student-athletes. Our teams and athletes recently won division titles in hockey, middle school football and middle school basketball with several individual athletes competing at state tournaments in wrestling, track and field and bowling in the last couple years. Your support will help them pursue even greater accomplishments in the 2019-2020 year.
Take a moment to review the sponsorship possibilities in the attached pages. We encourage you to be a supporter of Brooklyn Hurricanes athletics and its student-athletes. Come be a part of the Team and join in the fun this HURRICANE SEASON!
If you are interested, please contact Mr. Jim Verba in the Brooklyn Athletic Office. His contact information is on the accompanying paperwork.
Please click here for the paperwork…
–Mark
Mark G. Gleichauf, Ed.D.
Superintendent
Brooklyn City Schools
mark.gleichauf@bcshurricanes.org
"We encourage. We prepare. We empower."