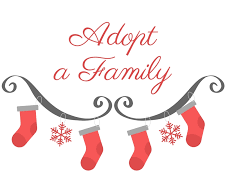 Brooklyn Community Cares and Brooklyn Chamber of Commerce is again providing holiday wishes.  Below you will find a website of the families in need this holiday season.  Each family is designated by a number, and you will see how many children and if there are food/personal care needs.  Click on a family if you would like to see details about their needs.  If a family is designated in with a line through it, that family has already been taken.
To request a family, please send an email to Suzy Marquis at suzy.marquis@bcshurricanes.org  (216-485-8191 ext 8323) Please include the number of the family you would like to request.  We are asking for donations to be delivered to Brooklyn School by December 14th unwrapped.
Please also check the website frequently.  Families are continuously added.
https://sites.google.com/site/brooklyncommunitycares/
Thank you for all of your generosity!