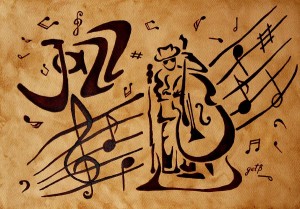 The Taste of Brooklyn and All That Jazz will take place on Saturday May 2nd from 7-10pm.  The event is being held at LaVilla Conference & Banquet Center. (11500 Brookpark Rd in Brooklyn).  All of the net proceeds benefit the Brooklyn Chamber of Commerce's Scholarship & Education Fund.  This is the Chamber's 14th year hosting the event!
This event has had great success in the past.  Because of the proceeds made in previous years, we have been able to award countless college scholarships to Brooklyn and Old Brooklyn residents and teacher grants to Brooklyn City Schools.  We are hoping to do the same for years to come!
Taste of Brooklyn features a "taste" of cuisine from local restaurants and establishments.  The Brooklyn High School Jazz Band entertains all of those in attendance.  The cost is $20 presale and $25 at the door.  Tickets include food, beer, wine, and entertainment.  We will also be selling raffle tickets for a chance to win gift baskets and 50/50 tickets!  If you are interested in sponsoring the event, the cost is $225.  All sponsors receive 2 admission tickets for the event. 
If you are able to help out in any way or if you are interested in purchasing tickets, please contact us at exec@brooklynohiochamber.org. 
Click here for flyer…
Click here for sponsorship info…
Click here for food vendor info…
Tickets
To purchase tickets, please click here!!
Thank you to our sponsors!! 
Andy Celcherts, Brooklyn City Council
Friends of the Brooklyn Library
LaVilla Conference & Banquet Center
Wally's Auto Service