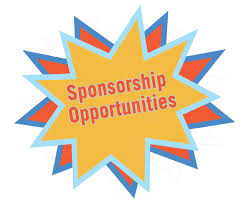 The Chamber is busy planning its 7th annual Picnic in the Park event for Saturday, August 18th.  The event is a family friendly celebration with  live entertainment, children's activities, exhibitors, food trucks, a car show, craft vendors, beer, wine, and more!  We will also be having a FIREWORKS show again this year!!  The event is being held at Veterans Memorial Park, behind Brooklyn City Hall off of Memphis Ave.  Click here for flyer…
In order to defray the cost of planning an event of this magnitude for the Brooklyn community, we are in need of sponsors.  There are several different levels to fit everyone's budgets. Please click here for more information on sponsorship opportunities.  This event would not be possible without the support of our very generous sponsors.  Please consider donating so that we can continue to make this a great event for the community!
Visit our website for more information on the event.  You can also contact us at exec@brooklynohiochamber.org or 216-635-4297.
Thank you to our sponsors:
PLATINUM SPONSORS ($750 and Up):
Blue Jay Communications
Brooklyn Pointe Assisted Living & Memory Care
City of Brooklyn
Dollar Bank
Ferrous Metal Processing
Hampton Inn by Hilton
KeyBank
NOPEC
The Floor King
University Hospitals Parma Medical Center
Westbrook Village Apartments/K&D
GOLD SPONSORS ($500-$749):
Andy Celcherts, Brooklyn City Council
SILVER SPONSORS ($250-$499):
EmbroidMe
Hofbrauhaus Cleveland
Hooley House
KBella Salon
Ridge Park Square
BRONZE SPONSORS ($100-$249):
AAA Landscaping LLC
Brooklyn Education Association
Councilwoman Kathleen Pucci
Lisa Ackim LMT – Massage 517 & Yoga
Mayor Katie Gallagher
Richard & Barbara Balbier
Rockne's
State Representative Nickie J Antonio