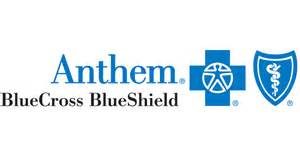 Your employees will enjoy a broad selection of eye care providers when they use their Blue View VisionSM benefits in the network. Blue View Vision offers access to more than 33,000 eye doctors at more than 26,000 locations across the country1. With so many choices, it's easy to find an eye care professional close to work or home.
Blue View Vision plan members, as well as medical members with Blue View Vision benefits, can use their in-network benefits to buy glasses or contacts from their independent network eye doctor or from several popular online and brick-and-mortar stores. They can choose from Glasses.com, ContactsDirect, 1-800 CONTACTS, LensCrafters®, Pearle Vision®, Sears OpticalSM, Target Optical®, JCPenney® Optical and many other regional retail stores.
Evening and weekend hours are available at many locations, so our members can get the eye care they need at the best time for them.
They'll enjoy real savings through network providers on some of the most popular lens upgrades:
Lens options and treatments
35% to 40% off extra pairs of glasses any time, from any network provider
20% off accessories and other items, including most nonprescription sunglasses
Learn more at anthem.com/specialty or contact your Anthem sales representative. 
1 Blue View Vision Doctors (MDs and ODs) by State Report and Blue View Vision Provider Locations by State Report, Oct. 2015.
Anthem Blue Cross and Blue Shield is the trade name of Community Insurance Company. Independent licensee of the Blue Cross and Blue Shield Association. ANTHEM is a registered trademark of Anthem Insurance Companies, Inc. The Blue Cross and Blue Shield names and symbols are registered marks of the Blue Cross and Blue Shield Association.
This information is brought to you through collaboration between your chamber, NOACC and Anthem Blue Cross and Blue Shield