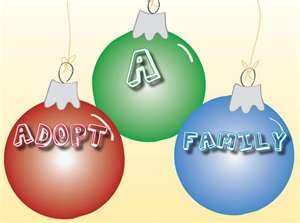 The Brooklyn City Schools developed a program to help Brooklyn families in need during the holiday season.  This program, called Brooklyn Cares, was organized by teachers Suzy Marquis and Hayley Toerek several years ago.  The Brooklyn City School District vision is that the community of the Brooklyn City Schools, through collaborative efforts, will be a dynamic learning environment in which all students will maximize their intellect, as well as their physical, social, and emotional well-being.  Everyone in the Brooklyn City Schools will be respected, acknowledge differences, have a sense of safety, belonging, and pride in their respective learning environments.  The Brooklyn Cares program helped to foster this vision.
Brooklyn Cares was able to assist 62 families with a total number of 152 children this holiday season!  Suzy Marquis would like to thank Brooklyn City schools, community members, Brooklyn City and Brooklyn businesses.   Many employees from these companies also adopted families on their own.  It truly shows how a community comes together.
Brooklyn Cares will also continue throughout the year.  Please contact Suzy Marquis at suzy.marquis@brooklyn.k12.oh.us if you are able to offer assistance to others.  The strength of our community makes learning possible.
Be sure to check out Brooklyn Cares Facebook page at https://www.facebook.com/Brooklyn-Cares-1798552460431588/.  If you are a member that donated to this year's program, please send your logo to Suzy and she will post it on their Facebook page.
Thank you again for everyone's support in making holiday wishes come true for Brooklyn families in need!
Thank you to the following members who donated and adopted several families this holiday season:
Eaton Corp/Airflex
Ferrous Metal Processing
KeyBank
Ridge Park Square
Wal Mart